Direct2HR is an employee portal created by Safeway and Albertson for their employees. Employee credentials, such as username and password, are required to access the Direct2HR portal. This system is enabled for convenient employee accessibility anywhere and anywhere.

If you forget your Direct2HR employee login password, you will not be able to access the employee portal. If you are having difficulty logging in, click the "I forgot my password" link on the login page for instructions on how to change your password.
Direct2HR Password Reset Process
However, if you click on the "Request a one-time PIN code" link, you may receive a temporary password to access your employee account with a one-time password. Be sure to enter your employee's username before you begin.
You will need to change your account password if you have difficulty accessing it. You can do it by following these steps. Password recovery for employees who are logged into the employee portal is very easy. You can recover an employee's password by following these steps:
Access the official portal with your web browser.
Click the I forgot my password link to reset your password.
Enter your employee number in the corresponding field.
Click the Next button to go to the next page.
You can successfully reset your password by following the instructions.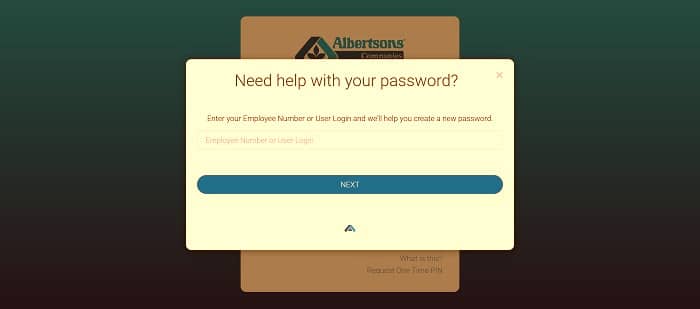 The third time you log into your account with the wrong password, your account will be locked. Once you have correctly answered the security questions, the plan administrator will activate the membership for you. You can always contact customer service if you need help setting up a new password.
Registration is not possible without an employee account. If you forget your username or employee number or Albertsons ID, you can contact your manager or human resources representative directly to retrieve your number.
Once you have downloaded the application, it is the easiest way to access your payment information and leave money anytime, anywhere. Most of these platforms update your personal profile when you need to change information.